A Conversation with Juliette Kayyem '95
Topic:
Managing the Nation's Most Compelling Disasters and Lessons Learned


Join us on Thursday, May 12, 2016
5:30 p.m. - 8:00 p.m.

For a cocktail reception and conversation generously hosted by: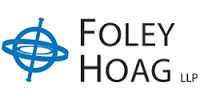 Juliette Kayyem, '95 is a former Assistant Secretary at the Department of Homeland Security, who will speak on lessons learned from a career managing the nation's most compelling disasters.

The doors open at 5:30 p.m. with Juliette Kayyem speaking at 6:30 p.m.

Juliette is the author of the new bestseller "Security Mom: An Unclassified Guide to Protecting Our Homeland and Your Home". She has spent over 15 years managing complex policy initiatives and organizing government responses to major crises in both state and
federal
government. She is the founder of Kayyem Solutions, LLC, providing strategic advice in technology, risk management, mega-event planning and more.

Currently, Kayyem serves on the faculty at Harvard's Kennedy School of Government. She is an on-air security analyst for CNN and hosts a regular podcast entitled "Security Mom" for WGBH, Boston's local NPR station. Previously, Kayyem was President Obama's Assistant Secretary for Intergovernmental Affairs at the Department of Homeland Security.
When:
5:30PM - 8:00PM Thu 12 May 2016 ( Timezone: Eastern )

Where:
Foley Hoag
155 Seaport Boulevard
Boston, MA 02210
[ Get Directions ]
Look Who's Coming:
Michael Albert
Gail Goolkasian
Donald McCauley
Catherine Mondell
Christopher Looney
Guest of Christopher Looney
Nadia Motraghi
James Foster
Daniel Berman
Michael Malamut
John Hancock
Foley Hoag LLP
Stephen Hassink
Kimberly Budd
David Grossman
Jacqueline Haas
Nancy Israel
Sarah Cooleybeck
Nancy Nemon
Leonard Nemon
Mark Kadar
Selen Siringil Perker
Jacqueline Haas
Stewart Kemp
Elaine Yuan
Paige Scott Reed
Mark Schreiber
David Wittenberg
Elizabeth Munnell
Matthew Gens
Bernkopf Goodman LLP
Stephanie Cohen
Harvard Graduate School of Education '17
Barry White
Timothy Moran
James Farmer
Jenny Gaffney
Michael Gaffney
... a total of 36 guests.
Note: to opt out from this list please sign in, go to My Account and change your preferences under My RSVPs.