Volunteer to Judge 1L Ames
Join fellow HLS alumni volunteering to judge the annual first-year Ames Moot Court competition
All HLS alumni are invited to join in this annual tradition. Oral arguments take place Monday April 9th through Thursday April 12th at 7:15 and 8:30 PM. All volunteer judge are invited to join the pre-argument dinner starting each evening at 6 PM, and we plan to circulate a list of the HLS alumi participating each evening to facilitate networking.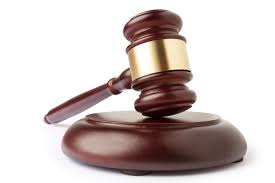 Click here to register for the session(s) and cases of your choice.
The students greatly appreciate the feedback from experienced practitioners, so we hope that many of you will make time to participate. Questions may be directed to ameshls@gmail.com or Henry Druschel at hdruschel@jd18.law.harvard.edu.

Please Register by March 30th!

Questions?
Please email:
ameshls@gmail.com
When:
6:00PM Mon 9 Apr 2018 - 9:30PM Thu 12 Apr 2018 ( Timezone: Eastern )

Where:
Harvard Law School - Wasserstein Hall
1585 Massachusetts Avenue
Cambridge, MA 02138 USA
[ Get Directions ]